Överboda is located in western Umeå Municipality and borders Vännäs Municipality, a strategic location between these two municipal capitals.
Is Överboda a classic old farming community or is it now just a modern suburb of the city of Umeå? Both descriptions are probably accurate, but it does have a strong business community which now plays an important role in the area's survival. We can therefore describe Överboda with these simple keywords:
A dynamic farming tradition
A diverse and interesting business community
Modern suburb to the City of Umeå – friendly residential setting
Acceptable level of infrastructure
Source: Överboda blog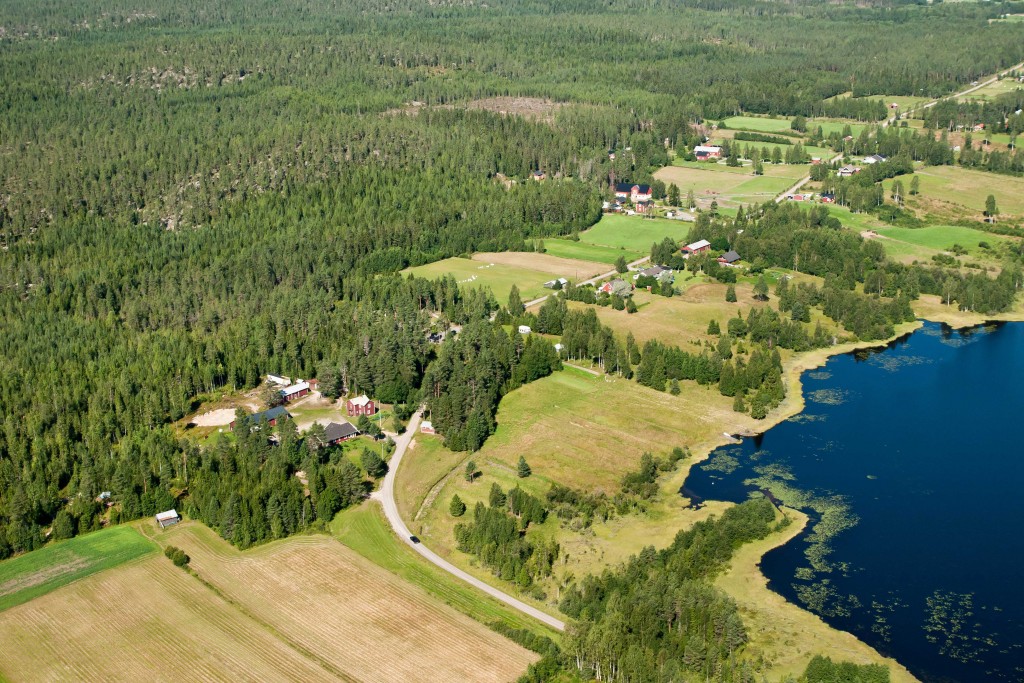 The Large Stone (Stora stenen)
Carvings on boulder in a 1×1 m area. There are 4–5 carvings on the north side of the boulder. The carvings are symbols. The individual carvings are 4–7 cm wide and 4–9 cm tall.