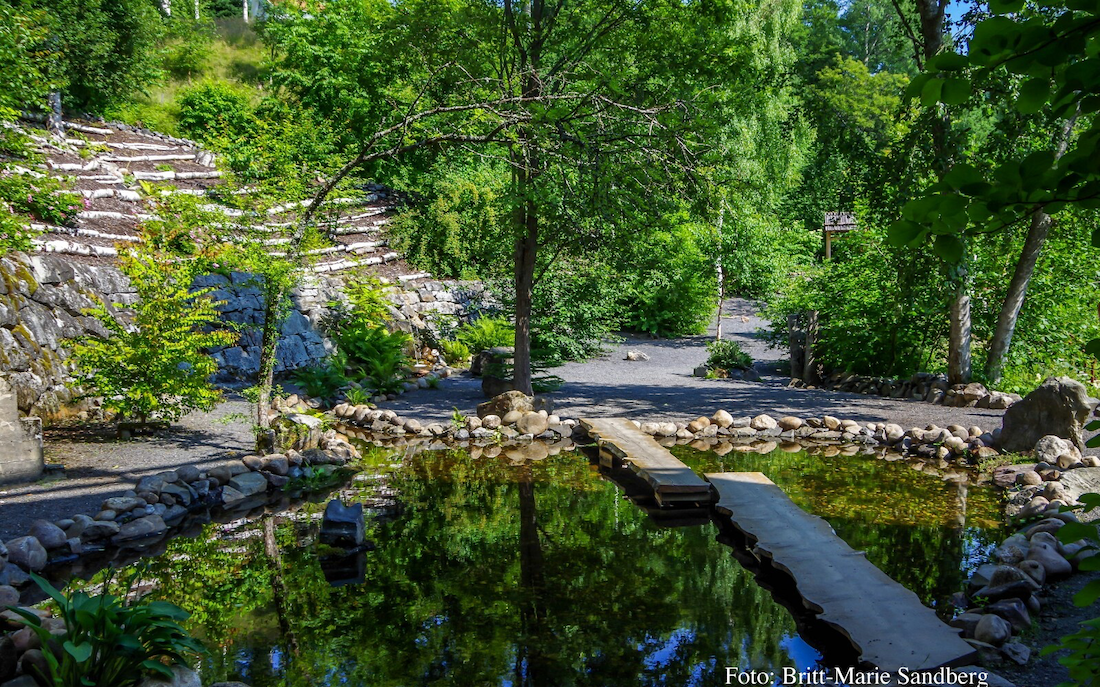 Arboretum Norr is a forest garden where plants and trees from areas with the same provenience all over the world have been planted since 1981. The Arboretum covers 15 hectares of land and includes more than 1400 exotic woody plants of roughly 250 different species or varieties. Information boards are located throughout the area providing comprehensive information about the different species.
In the mid-1970s, a plan was drawn up to create the world's northernmost botanical collection, an arboretum, in the village of Baggböle outside Umeå. Today (2016) the 16-hectare area is home to almost 400 species of trees and bushes from all over the hemisphere. In total, there are 2,400 planted trees and bushes in the Baggböle arboretum.
It is a popular recreation area and a wellspring of knowledge for students and visitors.
The director of the arboretum, Johnny Schimmel, wrote a book entitled Arboretet i Baggböle – en av världens nordligaste trädsamlingar (The Arboretum in Baggböle – one of the world's northernmost botanical collections). With beautiful photographs, the arboretum is presented section by section, making the book an ideal guide for your visit and a lovely souvenir.
It is available for order on the website and contains 120 pages filled with colour images and information about all seven sections of the arboretum, as well as the trees and bushes that grow there. The book costs SEK 150 for direct sale from the office and SEK 165 including shipping.
Revenue from its sales helps support the arboretum.